Hastings-on-Hudson Homes for Sale
Real Estate in Hastings-on-Hudson Yonkers New York
JUMP TO LISTINGS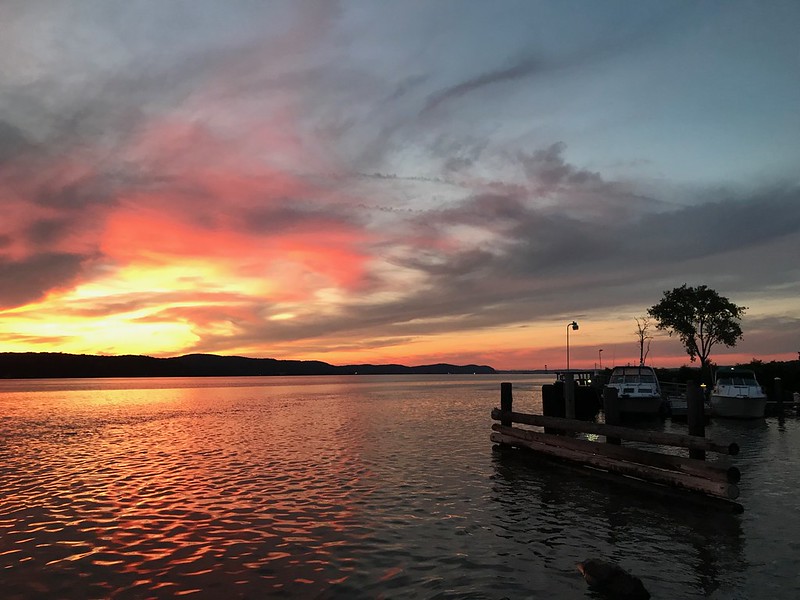 Listed as one of the best places to raise a family in Westchester County, Hastings-on Hudson is home to about 8,000 people and has a rich history dating back to the Revolutionary War. It's the perfect location for anyone who wants a peaceful suburb near to the city.
Hastings-on-Hudson, incorporated in 1879, has a rich industrial heritage. The Westchester river town was once the site for stone quarrying, sugar refining, and cable and chemical manufacturing. Today, Hastings is a postcard-pretty village beloved by movie and television location scouts. The factories are long gone, but many of the workers' historic homes have been impeccably maintained. A once-bustling mill town turned quiet haven with stunning views and excellent schools.
Hastings, named by a British settler after the cliff-top town in England, consists of three huge hills with winding residential roads lined with trees and a valley that holds the village's apartments, quaint shops, and restaurants. Meander down the hills and toward the waterfront for views of the majestic New Jersey Palisades across the Hudson River.
WHAT TO EXPECT in Hastings-on Hudson:
Picturesque parks and streets—and regular film crews.
Because the downtown stretch is compact, clean, and free of chain stores, and most of the residential areas are brimming with towering trees and colorful dwellings, Hastings has a timeless "Small Town USA" vibe beloved by directors. Even the restaurants—from the old-school diner to the sleek wine bar—have made cameos in TV shows and movies.
THE LIFESTYLE in Hastings-on Hudson:
Eco-conscious and communal.
The locals frown on plastic bags and styrofoam (both are banned), but they love a good excuse to gather—whether it's the impeccably curated year-round farmers' market, the "Friday Night Live" street festivals or the annual village-wide tag sale.
UNEXPECTED APPEAL of Hastings-on Hudson:
Tucked-away trails and secret staircases.
The 2-square-mile village is walkable, but a network of wooded shortcuts makes scaling the steep hills to the train or your neighbor's backyard barbecue much easier.
The Hastings-on Hudson Real Estate Market:
A mix of apartments with river views, historic homes, and modern masterpieces.
No cookie-cutter neighborhoods here! Victorians, Tudors, capes, colonials, ranches, and contemporary styles are shuffled together on most streets.
YOU'LL FALL IN LOVE WITH:
The quirky, independent spirit. Hastings is the most bohemian of the river towns with its welcoming yard signs, almost weekly peaceful protests, and annual Festivus celebration. The village even uses non-lethal methods to control the local deer population.
Hastings-on-Hudson Homes for Sale
Included below are homes for sale in Hastings-on-Hudson. If you would like more information on any of these Hastings-on-Hudson real estate listings, just click the "Request More Information" button when viewing the details of that property. We can provide you with disclosures, past sales history, dates and prices of homes recently sold nearby, and more. And, if you haven't already, be sure to register for a free account so that you can receive email alerts whenever new Hastings-on-Hudson listings come on the market.Feel free to read on below the listings to learn more about relocating to Hastings-on-Hudson
Hastings-on-Hudson
December 8, 2023
Relocating to Hastings-on-Hudson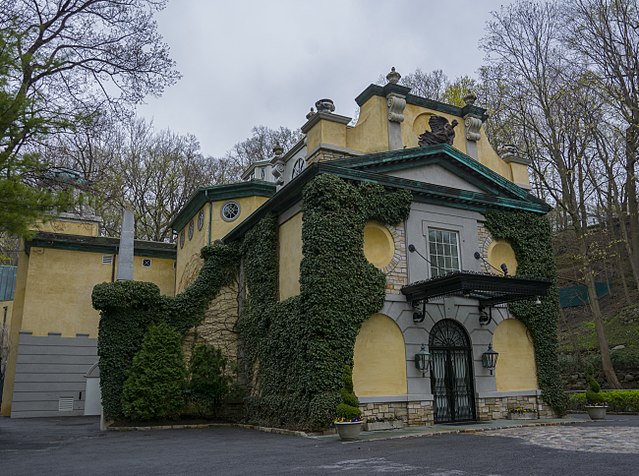 People looking for a charming small town with access to the city will love Hastings-on-Hudson, with its excellent public schools, rich heritage, and community amenities. It was once an industrial village, incorporated in 1879 and bustling with a stone quarry, sugar refinery, and chemical manufacturing plant. Hastings-on-Hudson has grown into a picturesque, postcard-worthy small town that movie and television scouts love to feature. [Pictured - The Newington-Cropsey Foundation's Gallery of Art, a museum of Cropsey's works]
What to Do in Hastings-on-Hudson
Don't be fooled by the small population of Hastings-on-Hudson; this village has plenty to do no matter the time of year!
There's a reason Hastings-on-Hudson is such a popular choice with movie scouts. It has a "small-town USA" vibe with a compact, charming downtown area that is clean, walkable, and studded with locally owned businesses.
Visit the year-round Hastings-on-Hudson farmer's market downtown or "Friday Night Lights" street festivals to enjoy the best of small-town living.
Enjoy locally roasted coffee and a perfect pastry at Antoinette's Patisserie. Whether you're picking up freshly roasted beans for the week, or walk to stay and enjoy a latte in their chic cafe, you will love living nearby.
For the perfect French brunch spot, try out St George Bistro. Bottomless champagne cocktails, impeccable omelettes, and amazing croquet monsieur make for the perfect weekend meal.
There are more beautiful walking paths and parks in Hastings-on-Hudson than you can count. Hillside Woods is a 48-acre natural woodland with ponds, mature trees, and paths woven throughout. You will find many sports courts, playgrounds, and community pools sprinkled among the other local parks.
With the city nearby, you'll have access to the dining, shopping, entertainment, and travel you want from New York, while enjoying the charming, peaceful lifestyle of this riverfront village.
Why People Love Living in Hastings-on-Hudson
Hastings-on-Hudson is known as the most bohemian of the Hudson River villages, with peaceful protests taking place nearly every week and diverse political views represented. Residents of Hastings-on-Hudson love how walkable this 2 square mile village is, with wooded shortcuts that might lead from your neighborhood to a friend's.
This friendly, vibrant community is eco-friendly, with no plastic bags or styrofoam allowed in the village and plenty of festivals, markets, and community events to keep you connected to your neighbors all year round.
Hastings-on-Hudson Schools
Hastings-on-Hudson is home to some of the best public schools in the state, part of Ardsley Union Free School District and Hastings-on-Hudson Union Free School District.
You will find impressive test scores, excellent student-teacher ratios, and a variety of extracurricular opportunities and supports for your students in any of the local public schools.
If you prefer to pursue a private education for your children, Hastings-on-Hudson and the surrounding communities are home to some of the best private schools in the state, as well. Options include religious education, college prep, STEM-focused curriculum, and more.
Hastings-on-Hudson Real Estate
There are many beautifully preserved historic homes in Hastings-on-Hudson that honor the rich heritage of the town's industrial history. Homes are set among the three large hills, with winding roads throughout, making for a beautiful view from nearly every home in town.
You can expect to find a diverse array of architectural aesthetics in Hastings-on-Hudson, with Victorians, Tudors, capes, colonials, ranches, and contemporary styles interspersed throughout the village.
Our team has the expertise and experience to assist you in finding your ideal property in Hastings-on-Hudson. Contact us today to find out how we can help!
Contact Your Hastings-on-Hudson Realtor®
Images by Bryan Pocius
By Ɱ - Own work, CC BY-SA 4.0, https://commons.wikimedia.org/w/index.php?curid=68630379