What if I Don't Like My Real Estate Agent?
Posted by Ed Hardesty on Wednesday, May 30, 2018 at 12:53 PM
By Ed Hardesty / May 30, 2018
Comment
This is not an uncommon question yet it's one that a lot of real estate agents don't even want to deal with. What happens if you're working with the buyer or seller and all of a sudden they want to fire you? Or what if you are a buyer and you're just not getting the service you expect? What happens if you've already signed with the listing agent and they're just not living up to what you assumed they would do and now you need to fire them?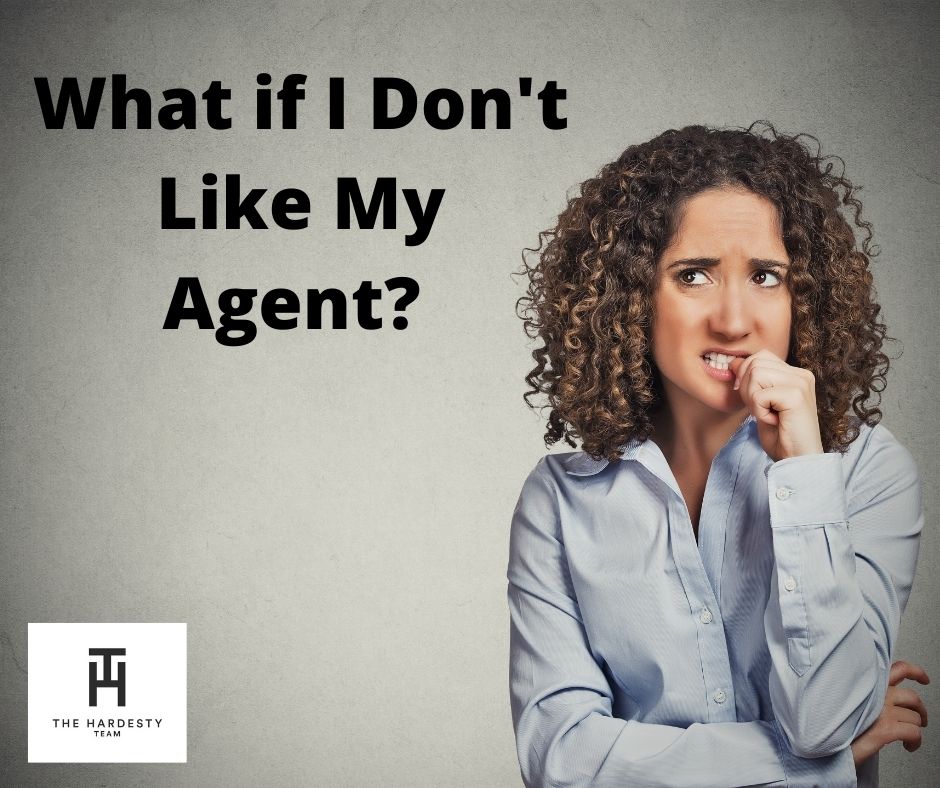 Deciding to let your agent go can be an uncomfortable situation but remember, this is your home; this is hundreds of thousands of dollars of your money. You shouldn't worry about hurting someone's feelings when it comes to buying or selling a home.
A buyers agent
This can happen in a variety of different ways. For instance, we were listing a house for a family and our motto is to keep our clients informed without being too pushy. This means that until you're ready to list, we will catch up with you once or twice a month to make sure that everything is on schedule and if you need anything. We were doing this with a client and have referred them to another buyers agent out-of-state. Because they were used to the service we were providing, they were expecting that from their buyers agent, which they were not getting.
Now, this is not to say that we spoiled our clients, but we do believe in consistent communication and making our clients feel as comfortable as possible throughout the entire process regardless of whether they are buying or selling. Just because they haven't actually set the wheels in motion yet doesn't mean that we have to be completely hands-off. We want to be as involved as our client wants us to be and this client expected the buyers agent to check in with them, ask if they have any questions, and let them feel at ease about the home buying process. They were simply not getting the service.
They recently called us and asked what to do. We always want our clients to feel comfortable and if it's just not a good fit… It's just not a good fit and that's okay. Not every agent will work well with every client. Some clients like to be completely hands-off while some like their hand to be held throughout the process, which is understandable. We referred another agent to this client and we will do the uncomfortable job of "breaking up" with the first agent. Nothing is personal. However, if the agent is not offering the service that the buyer is expecting, it's time to move on.
We informed to the new buyers agent of our clients expectations so that they have a better understanding an idea of what their buyer really wants and how much attention they need. This is not to say that the buyer is needy, by any means, but that they simply expect the level of expertise that they're getting with our company.
If you're not working with another agent or you haven't been referred to an agent and it's all up to you, sometimes it's okay to have an uncomfortable conversation about expectations. If the agent is not living up to your expectations, simply have a conversation but, if you haven't signed anything, there's no loyalty to one agent or another, it may just be time to move on.
A listing agent.
This is a different situation. If you already signed a contract with the listing agent technically that contract is legitimate for 3 to 6 months or however long the contract lasts. In this amazing sellers market chances are the home will not be on the market that long but you still want an agent that does their due diligence and works in your behalf. We want to make sure our sellers and homeowners are comfortable and satisfied with their level of service. This is why we stay in communication with them throughout the entire process even before they list their home.
Once you sign on the dotted line and the listing agent is the listing agent throughout the process, it can be a little bit more tricky to "fire" your agent. Once that deal goes under contract the agent is pretty well locked in through the rest of the deal. This is why it's important to feel comfortable with your agent before you decide to list with them. They will be the listing agent until the property closes. If you're not getting the service before you sign with them, chances are you won't get the service after either.
In the unlikely event that the house sits on the market for a long time, you may need to get out of the contract before you receive an offer. This gets a little bit trickier. If you're not getting good service you can either talk to the agent or talk to their supervisor or broker. If the agent has any violations, lack of professionalism, or there's just incompatibility, the most important thing is to let them go without any risks. As always, try different solutions before firing your real estate agent. Read over a contract carefully if you signed it that could involve fees or other penalties for early termination even if you don't have an offer yet. If things are really bad, it might be worth it simply to take the loss and move on to find a different agent.
This is always an uncomfortable situation for anyone but it's not unusual. If you haven't signed any contracts, moving on with a different agent can be as simple as having a conversation. Once you sign contracts, it's important to understand the logistics of those contracts and what it means if you let them go. As always, compatibility and comparability are huge in the real estate industry. This is all about relationships and if the relationship is just not working, it may be time to move on.
Contact us below to learn more about NY and Westchester real estate.