Family Friendly Things to Do in Westchester County
Posted by Ed Hardesty on Tuesday, May 17, 2022 at 7:52 AM
By Ed Hardesty / May 17, 2022
Comment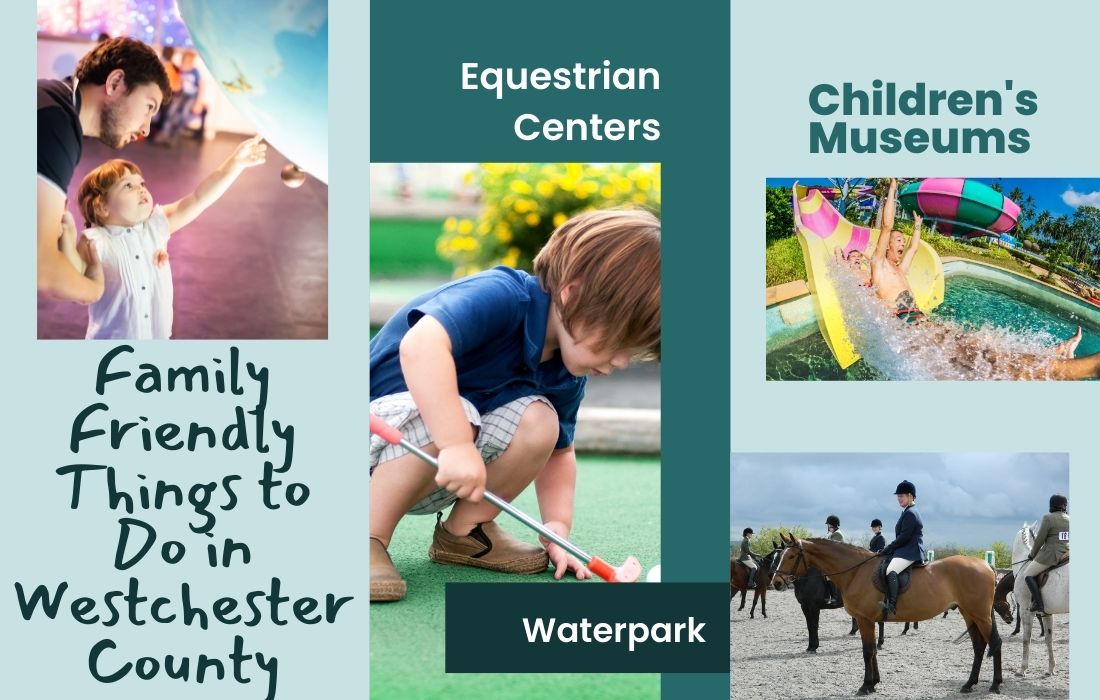 Westchester County is an ideal place to raise a family, with family friendly amenities, charming historic communities, and access to the city for travel, career, and entertainment. Among many reasons to move to the suburbs is the extensive list of fun things to do with kids in Westchester County. We have highlighted a few of our favorites below.
Chappaqua Children's Book Festival
Each year since 2013 in Chappaqua, students and their parents have been invited to a massive book festival in the fall. Over 150 authors and illustrators attend for book signing, reading, and live drawing demonstrations. Chappaqua Children's Book Festival is the perfect place to bring your book worm, or a less than enthusiastic reader you hope to inspire.
Wilkin's Fruit & Fir Farm
Few holiday traditions compare to chopping down your own tree with the family. At Wilkin's Fruit & Fir Farm, guests can pick apples and pumpkins in the fall or choose a beautiful fir tree between Thanksgiving and Christmas. In the summer, pick your own peaches to bring home for a day of baking pies or canning jams. The farm is located in Yorktown Heights and has been a local landmark for over 100 years.
Dinosaur Garden at Lasdon Park
Your dinosaur enthusiasts will love playing paleontologist for the day in the Dinosaur Garden at Lasdon Park. Footprints, plant specimens, and gigantic, life-sized replicas fill the park, and an app for parents will bring the exhibits to life.
Monster Mini Golf
Located in Yonkers, Monster Mini Golf is an indoor, glow-in-the-dark mini golf course. They also have a bowling alley, arcade, and DJ, making it a totally unique mini golf experience.
Beech Hill Farm Equestrian Center
Beech Hill Farm Equestrian Center in Pleasantville has been in business for over 60 years. Learn to ride a horse in the arena or on the trails of neighboring Rockefeller State Park Preserve. Private and group lessons are available if your little ones fall in love with horses, and don't be surprised if they do.
Playland
Since 1928, Playland has been offering up family friendly entertainment in Rye. The iconic amusement park is open seasonally and features thrill rides, a beach and pool, a timeless boardwalk, and scenic Playland Lake for picnics.
Westchester Children's Museum
Most towns have a children's museum of some kind, but Westchester Children's Museum is something extra special. The vibrant and interactive space has something for everyone from toddlers to teens. The museum is located in Rye and features on-site workshops, exciting hands-on exhibits, summer programs, and classes, as well as enriching at-home activities including online programs, a virtual activity center, and STEAM kits to help kids experience science at home.
Emelin Theatre
Located in Mamaroneck, Emelin Theatre is a nonprofit organization bringing the arts to Westchester County. With fun and family friendly performances all year round, the whole family will love having this dynamic theater nearby. Events include films, plays, and concerts, all designed to be age appropriate, engaging, and funny.
The Kartrite Resort & Indoor Waterpark
Looking for the perfect staycation spot in Westchester County? The Kartrite Resort & Indoor Waterpark in Monticello is the perfect choice. The resort is home to New York's largest waterpark, with slides like The Kraken and Nor'Easter, a lazy river, a Flowrider for surfers and paddle boarders, aqua hoops, a splash area for kids, and cabanas, all kept at 84˚ year-round. The resort also features 8 restaurants and bars, an arcade, and 6 hiking trails, offering something for every member of the family. When the chilly New York winter is getting the best of you, book a trip to the Kartrite.
To find out more about moving to Westchester County, scroll through our community profiles or contact our office any time.