5 Reasons to Move to the Suburbs
Posted by Ed Hardesty on Monday, May 2, 2022 at 12:52 PM
By Ed Hardesty / May 2, 2022
Comment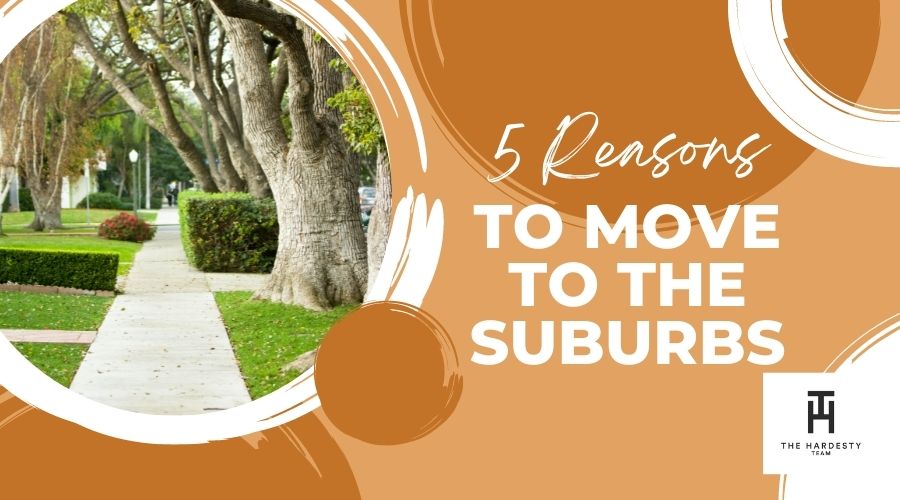 If you have gotten used to living in the city, the thought of transitioning to suburban life might sound lackluster. Sure, living in the city means existing in the heart of the action, with dining and entertainment at your fingertips and an easy commute, but you might find the pros of suburban living far outweigh the cons.
Keep reading for 5 reasons to move to the suburbs.
1. Affordability
The most obvious, and possibly most compelling, reason to move to the suburbs is probably affordability. Even if you are comfortably able to afford your apartment in the city, it's no secret that your housing budget will go significantly further in the suburbs. What currently covers your petite apartment may be equivalent to the cost of a large family home with a beautiful yard. If you are struggling to afford your city apartment, a move to the suburbs makes even more financial sense.
Real estate isn't the only component to keep in mind as you consider where you can afford to live. Many of your expenses are likely to decrease outside of the city, as you decrease your expenses in areas like eating out, taxes, and utilities. Just about everything is more affordable in the suburbs.
2. Family-friendly amenities
Raising a family in the city is possible, but often less than ideal. Family-friendly amenities like playgrounds, children's museums, and libraries have a completely different vibe in the suburbs. Your children will also benefit from strong school systems in the suburbs, and the opportunity to play with neighbor kids (something few, if any, kids in the city enjoy).
3. Crime rates
Along with the excitement of the city comes crime rates. Many people consider safety as a primary factor when choosing where to live. In this category, the suburbs are a clear leader. On average, crime rates in major cities tend to be 2 to 3 times higher than in suburbs. Those who live is a small, tight-knit community will be especially insulated against violent crime, as the neighborly nature of the suburb provides a built-in accountability and protection from crime.
4. Access to nature
Some people never tire of the concrete jungle, but others eventually crave more green space and outdoor recreation away from traffic, pollution, and buildings. In the city, you will rarely, if ever, find a pocket of nature to enjoy without seeing the effects of the urban environment surrounding it.
On the other hand, suburbs are often designed with nature preserves and protected natural areas. This ensures that residents of the suburb will be free to enjoy the walking paths, green spaces, and parks the community offers. In addition to the benefits for the residents, this means taking care to protect the earth and its natural resources.
Living in the suburbs also means the opportunity to own your own land, even if it is just a modest yard. The opportunity to garden, adopt a pet, or entertain in an outdoor space can add priceless value to your quality of life.
5. Traffic
One of the major cons of living in the city is traffic. If you take the time to add up how much time you have spent waiting because of traffic, you might be alarmed to see just how much of your life has been spent on congested roads.
In many suburbs, traffic is a minimal or nonexistent concern. Even if you choose to commute into the city for work, you may find that transportation options are available to you that almost completely mitigate the influence of traffic in your life.
Even if you're still on the fence, we'd love to help you decide if a move to the suburbs is right for you. Contact our office any time to find out how we can help you buy a home you love.
For more information on Westchester NY homes for sale and all suburbs outside and north of New York, contact us today.
Start Your Search Here for the Latest Listings