4 Reasons to Negotiate After Inspection
Posted by Ed Hardesty on Tuesday, May 24, 2022 at 6:57 AM
By Ed Hardesty / May 24, 2022
Comment
Many buyers feel intimidated when they think about negotiating. However, if you wait to negotiate until after receiving a home inspection report, the process can be simple and straightforward. The key is to make sure to have your agent include an inspection contingency in your offer if you want to go this route.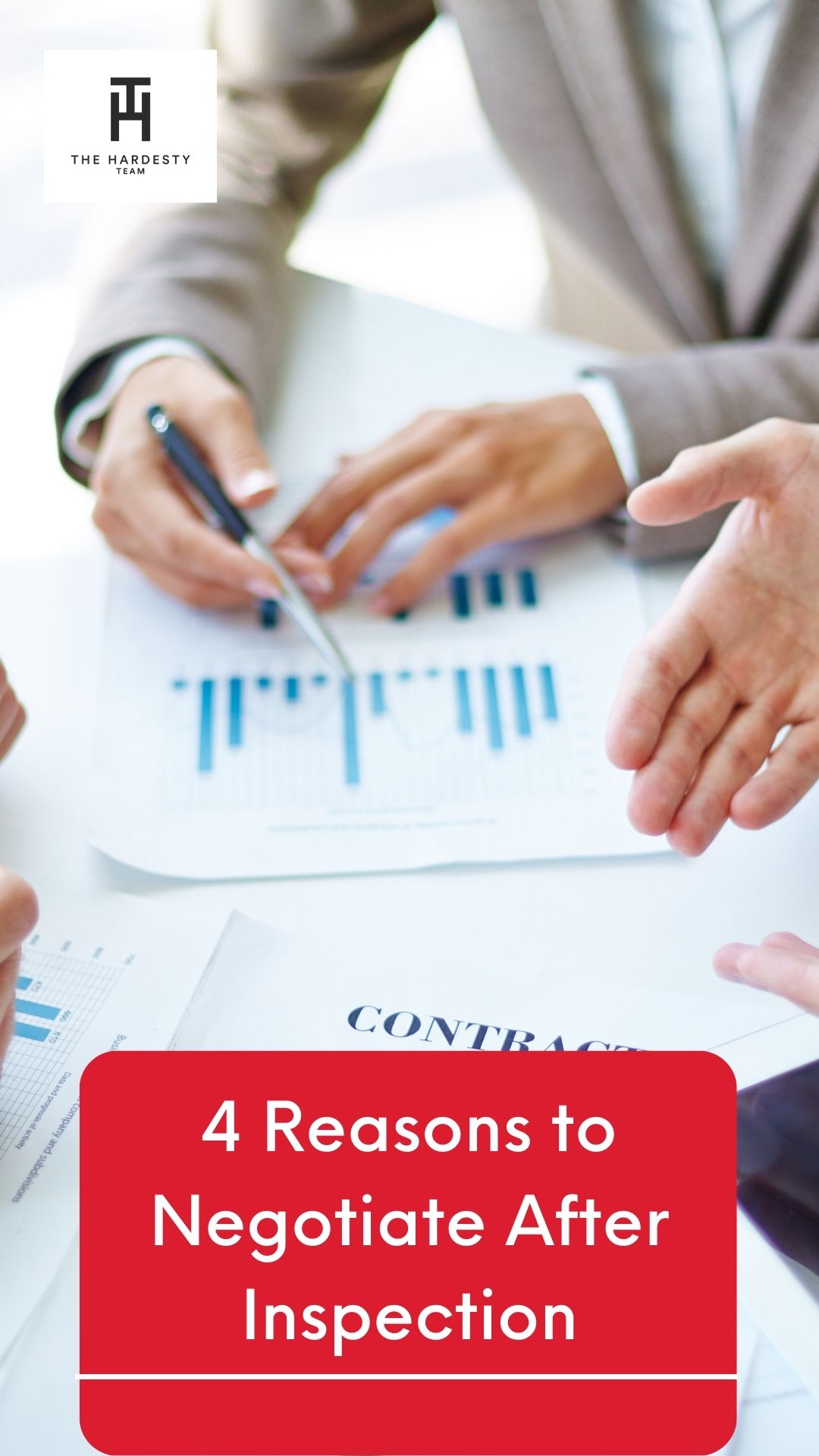 Keep reading to find out why waiting to negotiate until after inspection can be the right idea, and how to do it.
1. You're already under contract
If you wait until after receiving the home inspection report, the seller is already clearly interested in you as a buyer. Whether it's the price of your offer, your financial health and backing, or another factor, they are interested in accepting you offer. You also have the negotiation advantage of time on your hand, since the seller has already invested some time into the current escrow.
With these things giving you an advantage, you can negotiate the terms of the contract after receiving the inspection report by asking for repairs to be made or credits to be given to cover them.
2. You can make a strong initial offer
Without the same element of risk, you can make your best offer at the beginning to get the attention of the seller. This is a great strategy if you are willing to pay this much, but only if the home is in ideal condition. By offering your highest and best with an inspection contingency, you can protect yourself while standing out among multiple offers.
3. You have more control
By negotiating after the inspection, you have a higher level of control over the contract. If any issues are uncovered during the inspection, you are free to walk away to protect yourself and your assets if you need to. The peace of mind this strategy buys you is priceless.
4. You can arrive at creative solutions
When you wait to negotiate until all the details of the home's condition are on the table, you and the seller and each agent can work together to find creative solutions that work for everyone. After receiving the home inspection report, simply list all of the items that need repair, replacement, or further investigation. Working through this list, you can ask for a lower purchase price, checks sent to contractors doing the work, or credit back to you at closing. This is a clean and simple way to make an honest real estate deal.
Bonus Tips
To make sure this strategic method works for you, there are a few things you must do. First of all, make sure you agent is aware that this is how you intend to negotiate. Without putting the inspection contingency in the offer, this advice will be useless to you.
To keep things moving efficiently, decide on a home inspector and contractors to use if needed before putting in an offer. The best place to start when looking for a qualified, honest home inspector is your agent. Ask for multiple referrals and read their online reviews. If you have friends, family, or colleagues in the area, ask if they have any home inspector recommendations.
The same goes for contractors. It's smart to have the information for a few contractors who can address issues with plumbing, HVAC, electrical, and roofing.
Finally, make a list of which kinds of repairs are non-negotiable for you and which you are more willing to compromise. After getting into the home buying process, it's easy to fall in love with a property or feel a sense of urgency and make poor decisions. Write down which repairs are non-negotiable for you, identify your deal breakers, and think about which items are gray areas for you.
When you're ready to begin the hunt for your ideal New York property, we are ready to help. Contact our office any time.
More:
5 Reasons to Move to the Suburbs
What if you don't like your real estate agent?
8 Weekend Projects to Add Curb Appeal