10 Ways to Add Curb Appeal to Sell Your Home
Posted by Ed Hardesty on Wednesday, May 30, 2018 at 12:53 PM
By Ed Hardesty / May 30, 2018
Comment
The front exterior of your home is the first impression potential buyers will get of the property. When you add curb appeal to your home, you are doing one of the most important marketing steps by putting your home's best foot forward.
Add curb appeal to increase the value and desirability of your home with these 10 tips!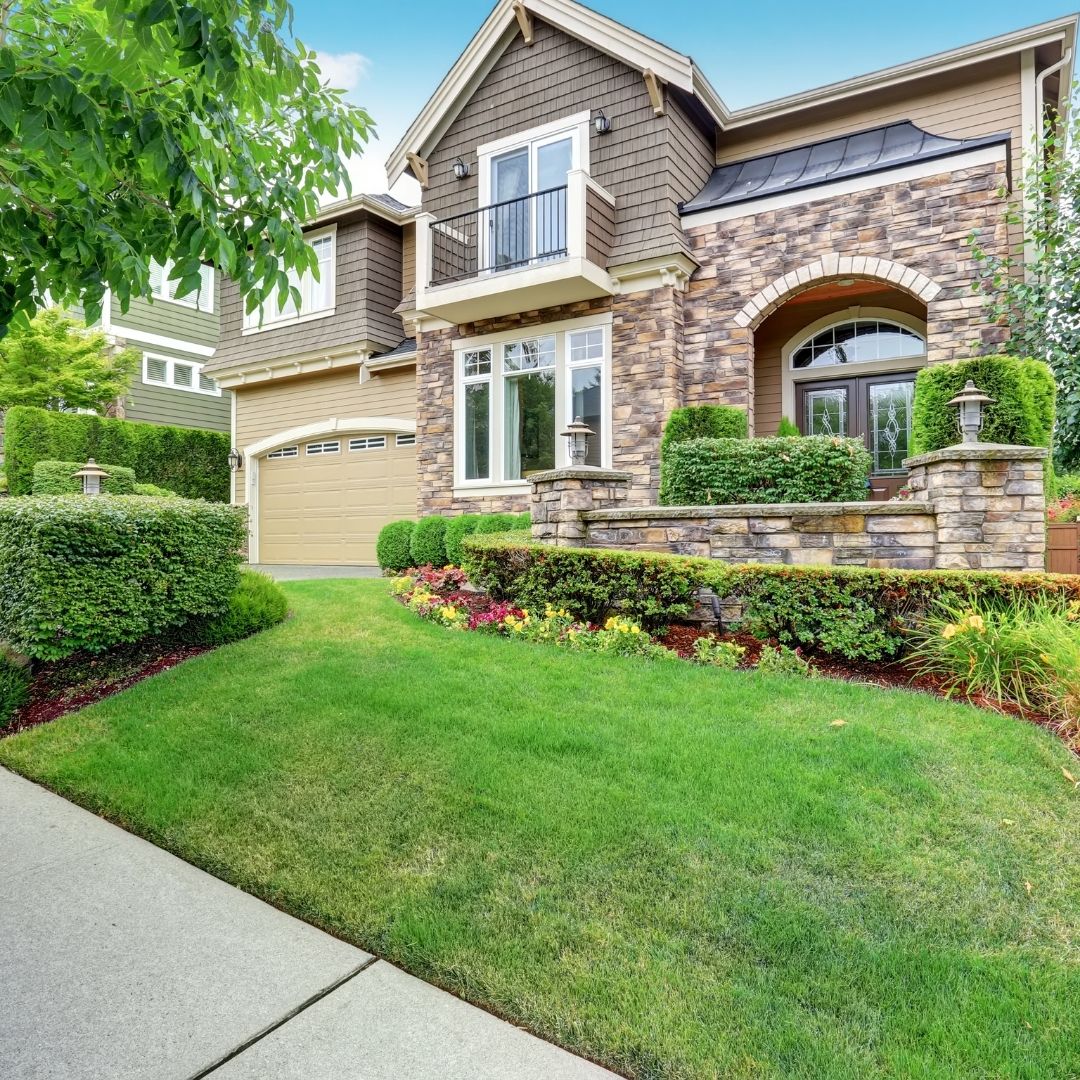 1. Keep Your Lawn Manicured
If you don't already, staying on top of lawn maintenance should become a top priority while your house is listed. Whether this means hiring a lawn care service or dedicating regular time to yard work, do what it takes to keep your lawn manicured until it sells.
This is one of the simplest ways to add curb appeal and give the impression of a home that has been maintained with pride and care.
2. Trim Trees and Shrubs
If you have mature trees and shrubs in your front yard, make sure they are scenting your home and not hiding it.
Trim shrubs away from windows to frame them without blocking any natural light or giving an unkempt appearance.
Trees should be pruned and trimmed. Hiring professionals for this is the best way to accomplish the goal.
3. Paint the House
A good power wash is sometimes enough to give the look of a freshly painted home, but in many cases it will be worth the investment to repaint the house entirely.
For a lower cost option to add curb appeal, opt for freshly painted trim.
4. Flowers
One simple way to add curb appeal is with splashes of cheerful color. Potted plants, flower boxes, or thriving annuals in the flower bed are all a great way to achieve this goal.
If you are not confident in your green thumb or the season isn't right, high quality faux flower boxes can achieve a similar result.
5. Eliminate Personalized Decor
Maybe you have a flag for your favorite sports team, political signage, or an welcome mat with a personalized slogan. Those are all fun ways to add a personal touch to your home, but they may be unappealing to potential buyers.
Add curb appeal to your home by opting for a fresh, neutral welcome mat, a traditional flag, and no political signage.
6. Power Wash Driveway and Walkways
Borrow or rent a high quality power washer to give your driveway and walkways a good cleaning.
Stains and dirt give the impression of a poorly maintained property. Remember that when you add curb appeal, you are subtly communicating that this home was managed with pride and is in great shape.
7. Clean Roof and Gutters
Even if your gutters and roof are in great shape, they will give the impression of a poorly maintained property if they aren't clean.
Add curb appeal to your home by taking the time to clean the roof and gutters. If you don't have the time or do not like heights, you can hire professionals to do this service for you at a reasonable cost.
8. Make Outdoor Spaces Inviting
Outdoor spaces are a "must-have" for many buyers. If you have a front porch or courtyard, consider staging it for the time your home is listed.
You can easily add curb appeal to an outdoor seating area with fresh indoor/outdoor cushions and pillows or cheerful potted plants.
9. Freshen Up Your Mailbox
You may be so familiar with the look of your mailbox that you don't notice wear and tear or an outdated color. Add curb appeal by cleaning, repainting, or repairing your mailbox.
In some cases, you may want to completely replace the mailbox, while is a relatively affordable update that can make a great first impression.
10. Treat Your Windows
One way to add curb appeal that is often overlooked begins inside the home: window treatments. Stand at the sidewalk and driveway and look at your windows. Are the window treatments mismatched?
Address a lack of curb appeal by opting for uniformity in window treatments. This might mean buying matching curtains or blinds for all the windows, or making sure they are opened or closed to the same degree. This subtle detail gives an impression of a well maintained, well designed home.
For more tips and help preparing your home to sell, we are ready to help. Contact us today to get started!