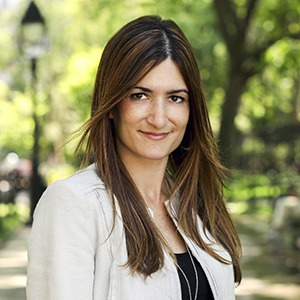 Melody Acevedo has enjoyed success and gratification in the residential sales field since 1999. Drawn to real estate through advertising, she began her career as a marketing coordinator for a top real estate company. She then joined The Hardesty Team in 2001 growing to become a Licensed Real Estate Broker. Her diverse background has afforded her extensive experience in all areas of the industry, from sales and marketing to new development and management. Melody is also an investor managing real estate throughout the five boroughs, making her an invaluable, resourceful partner in the sale or selection of your home or investment property.

Specializing in Westchester County real estate, Melody and her team have raised the bar even further on the leading-edge services they offer clients through the innovativeness, reach and resources of Compass. She is an Associate Broker with an unparalleled level of energy, enthusiasm and knowledge of the ever-changing New York area market.

Melody continually demonstrates her seasoned sales skills, keen attention to detail and vast market knowledge with every single deal. Her hands-on style begins with assessing each client's individual needs and situation, then finding the most creative yet practical solutions to help achieve their goals.

"I enjoy educating my clients in one of the biggest decisions of their life and navigating them through the entire purchase or sale process, from the pricing, marketing, staging and showing aspects to board approvals, financing, inspections and negotiations. I am full-service, and fully committed to their success well beyond the transaction."

With her great attitude and stellar track record, it's no wonder Melody works mainly with repeat and referral clients. She is a native and lifelong resident of New York who has lived in Westchester for many years. Melody is an active member of the Real Estate Board of New York and a licensed Notary Public. She is married with two sons, and is an active member of her Thornwood community.