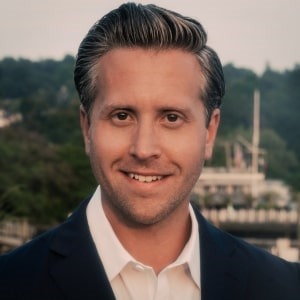 Jon has been an experienced salesperson in the transportation & logistics industry for over a decade and is thrilled to be embarking on a new journey as a real estate agent. 
As an avid traveler for both work and leisure, Jon has been greatly influenced by the relationships and connections he has made all over the world. While culture & lifestyles may vary from region to region, Jon has realized that one thing is always the same… We all strive for a perfect place to call home. 
Jon is a graduate of Penn State University, where he learned skills in communication and negotiation. 
Currently residing near the Hudson River in Westchester County with his loving wife, son, and two adorable dogs, Jon and his family can often be seen hiking all across the Hudson Valley. He is able to help clients find their dream homes with his own living experience.
 One of the things that Jon is looking forward to as a real estate agent is the opportunity to forge new connections, both in business and as friends. He believes that building strong relationships is the key to success in this industry, and he is dedicated to providing exceptional service to all my clients.
Whether you're looking to buy, sell, or invest in real estate, Jon will be there to guide you every step of the way.