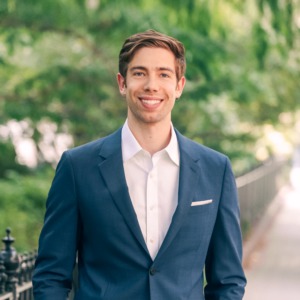 Eric is a trusted real estate professional with a unique blend of Midwest charm, athletic prowess, and a passion for helping clients find or sell their perfect homes. With a solid foundation in chemistry and years of experience as a personal trainer in the vibrant city of New York, Eric brings a dynamic approach to the real estate industry.
Born and raised in the heartland of the Midwest in Minnesota and Wisconsin, Eric understands the values of hard work, integrity, and the importance of community. Growing up in a close-knit town, he developed a strong sense of connection and a genuine appreciation for the Midwest's friendly atmosphere. These core values are deeply ingrained in his approach to real estate, where building long-lasting relationships with clients is paramount. 
Sports have always been an integral part of Eric's life, fostering teamwork, discipline, and an unwavering determination to succeed. Whether it was on the baseball field, basketball court, or running cross country, he learned the value of dedication, perseverance, and the drive to achieve goals. This competitive spirit seamlessly translates into his real estate career, where he tirelessly advocates for his client's interests and goes the extra mile to ensure their satisfaction. You can know that you will have a loyal teammate in any and every transaction.
After completing a Bachelor's degree in Chemistry from the prestigious University of Minnesota (Ski-U-Mah!), Eric took a pit stop in Chicago where he got his first experience in the real estate world as an assistant to a high-performing broker. He wouldn't be where he is today without the valuable lessons, knowledge, and acumen gained from that high-performing environment. From Chicago, he embarked on his own unique journey in the bustling city of New York. Seeking new challenges and opportunities to help others, he became a certified personal trainer. For over six years, he honed his interpersonal skills, motivating clients to reach their fitness goals, and guiding them through personal transformations. This experience allowed Eric to develop exceptional communication skills, an empathetic nature, and a keen ability to understand clients' needs—a skill set that sets him apart in the real estate industry.
As a real estate professional, Eric combines his scientific background, Midwest upbringing, and extensive experience in personal training to deliver a well-rounded approach to the market. Whether you're a first-time homebuyer, a seasoned investor, or looking to sell your property, he will leverage their analytical mindset, attention to detail, and negotiation prowess to secure the best possible outcome for you.
Beyond his passion for real estate, Eric remains an active member of the community, volunteering with local organizations and staying involved in sports activities. In his free time, you can find him rock climbing, staying active at the gym, reading a good book, on a date with his beautiful wife, or on a walk in Central Park with their two dogs.
Choose Eric as your real estate partner, and experience a seamless and rewarding journey in the competitive world of real estate. With his Midwest roots, athletic drive, scientific mindset, and dedication to client satisfaction, Eric is ready to guide you toward your real estate goals with unwavering professionalism and a friendly smile.