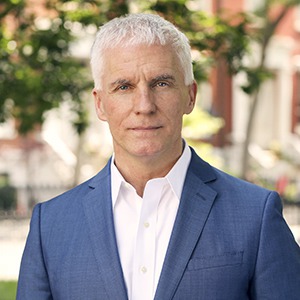 Ed been specializing in the downtown luxury market more than 30 years. Though his interest in real estate began as an investor, it quickly branched out into the brokerage side of the business. He had the pleasure of representing everything from starter studios to multi-million dollar loft conversions. Along with his team of outstanding brokers, he prides himself in providing very personalized service to the sellers and buyers they represent. 

Over the years he had the opportunity to come in touch with a large and diverse group of people, all of whom have different needs. Being able to handle all of these divergent desires is one of the things he feels he is best at and is also one of the things he enjoys most about this profession. With a touch of Southern charm, a straightforward approach and extensive knowledge of the downtown market and neighborhoods combined with fierce loyalty to my clients he been fortunate enough to win the praise and respect from sellers and buyers alike. 

Born in Baton Rouge, LA, he received a BA in Film and Theater from Trinity University in San Antonio, TX and moved to New York City in 1982. He spent the first several years based in NYC and while traveling throughout Europe, working in the fashion industry. In the late 80's he returned to settle down and focus his energies on television, film, and theater. It was during this time that he began his forays into the real estate world. He fell in love with downtown and been living and working here since. 

In his spare time he is an avid martial artist, holding a Third degree black belt ranking in Seido Karate which is a traditional style of Japanese Karate whose world headquarters is located here in New York City.