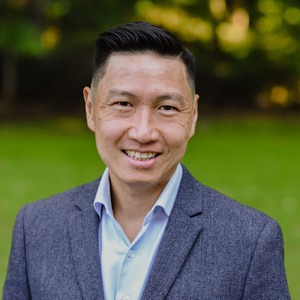 David Wong is classified as "a rare breed" of realtor by his clients because of his extreme honesty and tremendous work ethic. He has again and again proven his willingness to go above and beyond to meet their unique needs, and hence deliver the best results. Dependable and trustworthy, David is a straightforward agent that you want on your side.

David admits to having an "idealistic approach" when it comes to looking out for the best interests of his client. Why work with a professional who thinks any differently! He honors his fiduciary duties above all else and provides no-nonsense guidance and transparency even if it means having to sacrifice commission.

A licensed real estate salesperson in New York since 2002, David provides full service to buyers, sellers, landlords and tenants. Though the lion's share of his experience has been in co-op sales in Queens, where it is crucial to screen buyers and ensure they are qualified for board approval, he moved to Compass and into the Westchester County market where he now resides. David lives with his wife, son and daughter in Irvington, NY, and specializes in the River Towns.

Born in the Bahamas and raised in Queens, David is a first-generation Asian-American only child of parents who did not speak any English. He overcame early struggles and deservedly achieved success through tenacity, focus, and determination, qualities which his real estate clients also benefit from.

A graduate of Binghamton University, David received a B.S. degree in Mechanical Engineering and is a licensed Professional Engineer in New York State. Along with his technical background and keen eye for detail, David's creativity and outside the box thinking is never lacking.

"Get busy living," one of his favorite mantras that comes from a classic movie, reminds David to enjoy the moments he has with his loved ones, and not stress the small stuff. He speaks Cantonese fluently in addition to English, and enjoys active sports. David also took up running over a decade ago and has since run several marathons; eight in NYC heading to Berlin next (aiming to complete the Big Six World Marathons eventually) as he perseveres to run his best race and live his best life!